Shop by Category
Information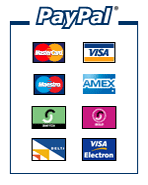 Featured Product
Currency
Welcome to the Big Green Bookshop Online
+++COMING SOON+++ +++COMING SOON+++
Friday May 31st 8.00pm-11.00pm

Working Title Comedy at the Big Green Bookshop. DOUBLE HEADER!
After a break last month, the greatest night out in North London returns!
Working Title Comedy Club brings you something very special indeed. Both Diane Spencer and David Mills are back at the Big Green Bookshop, you lucky lot. And they'll be previewing their Edinburgh Shows.
There's more to be announced very soon, but we couldn't keep it quiet any longer!
As ever, it's a fiver to get in and you can bring your own refreshments.(
Tickets here
)
The delightful Chris Brosnahan will be your compere for the evening and it promises to be a cracking night out.
Here's a bit more information about the acts;
Diane Spencer
"In August 1955, Hurricane Diane swept North Carolina…
In August 2013, "Hurricane Diane" hits the
Gilded Balloon
. The gorgeous but bad-assed Diane Spencer returns to the Edinburgh Festival for the third year running, with a new show "Hurricane Diane", the follow up to the critically acclaimed shows 'Exquisite Bad Taste' and her debut 'All Pervading Madness'. This brand new stand-up show for 2013 is about Diane Spencer being a natural disaster and unable to escape herself.
Some people go through life easily, others are accidents waiting to happen. Diane Spencer is a natural disaster, like a Calamity Jane Asher! 'Hurricane Diane' sees her simple plans turn into ludicrous events that spiral out of control – she is trying to escape from herself but it's an impossible task. Diane engages with a conversational style with a mix of social commentary and storytelling (taken from her weird real-life existence!) that's peppered with punch lines. This year's show she touches on the following:
Burning the past: In an attempt to contain potential embarrassment and stop her Mother reading her diaries, Diane held her own private Nuremburg and held a bonfire during a windy day. This act culminates in Diane's most private burning thoughts littering the surrounding village.
Dignified Exit: People are living longer, but what quality of life do they maintain? In order to prevent a loss of dignity in old age Diane's Mother has devised the perfect death plan involving a mars bar and a roof, and Diane as the "euthanasioneer".
New boyfriend troubles: Diane has a new boyfriend – Why does she feel the need to destruct her privates in order to impress the man she loves?
Told from the setting of a roof, Diane engages with a conversational style: her cheery demeanour a conduit for her striking observations, and sometimes sick but always hilarious stories. Dark humour combined with sparkling wit; Diane demonstrates a talent for interweaving confessional standup and smart social observations."
David Mills - The Gospel Truth
Simple truths, simply spoken.
David Mills is back and this time he's possessed by the spirit for an evening of inspirational tirades and caustic comedy. Expect droll and hilarious stand-up mixed with rousing sermons and speaking in tongues. A bit of fire and brimstone to cut Mills' signature sharp-tongued cocktail swagger.
David Mills is heading for the big time. Most definitely one to watch.
Wonderfully bitchy.
Caustic, controversial and politically incorrect… genuinely funny and thought-provoking.
THISISCABARET.COM
Devilishly charming.
CHORTLE.COM
His talent for whip cracking one-liners is audaciously thrilling.
OFFWESTEND.COM
A gifted, bravura performer. His ruthless, cynical bitchiness is hysterically funny.
This is a biggie, so make sure you book early! Tickets are available here
.
-----------------------------------------------------------------------------------------------
Thursday May 23rd 7.00-8.30pm

Ben Fountain, author of Billy Lynn's Long Halftime Walk, in Conversation with Sam Jordison.
The Big Green Bookshop is delighted to welcome US multi award winning novelist Ben Fountain to the shop for a very very special evening. Ben's latest novel, Billy Lynn's Long Halftime Walk, is an incredible modern take on the war (or anti-war) novel.

Nineteen year old Billy Lynn return's home a hero, after he and his troop are filmed defeating Iraqi soldiers in a vicious gun battle. The video goes viral and the Bush government see Billy as a marketing dream. He and his fellow soldiers are sent on a nationwide victory parade, where Billy mixes with the rich and the famous, and has to cope with the sudden celebrity status that has been thrust upon him.

It's a magnificent portrait of a reluctant hero and an incredibly important novel about the modern world that we live in.

The book, understandably won The National Book Critics Circle Award and was finalist in the national Book Awards and the Los Angeles Times Book Prize.

Ben is over in the UK for a very short time to coincide with the paperback launch of the book on May 16th, and we are over the moon that he's coming to the Big Green Bookshop whilst he's here.

We are also very fortunate to have Guardian book critic Sam Jordison here too, who's kindly agreed to interview Ben on the evening.

There will be a chance for the audience to ask questions too and Ben will be happy to sign copies of his book for you.

Tickets for this very special evening are just £3,

available here

, and refreshments will be provided.

Please book early as tickets are likely to sell out very quickly.

If you're unable to make it, but would like a signed copy, the book is available to

pre-order here

. WE offer FREE P+P.
----------------------------------------------------------------------------------------------------
Wednesday May 29th - 7.30-9.30pm

Big Green Bookswap - Matt Haig & Andrew J Lambie
The last Wednesday of the month is the official new date for our Bookswaps, so you can block out your diary for the rest of the year.
Hosted by the Great Northern Railway Tavern on Hornsey Road, this is a more informal type of literary event than you may be used to. They've proved extremely popular, and that's hardly surprising as we proudly prestent to you some of the best contemporary writers out there.
So, this is what you need to do.
1. Bring along with you a book which you like enough to recommend but are prepared to swap for another.
2. Enjoy a delicious buffet provided by the Tavern.
3. Have a drink, sit back and enjoy a great evening of fun.
Our two very special guests this month are;
MATT HAIG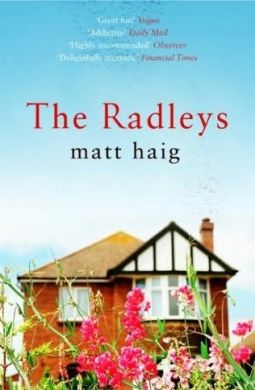 Matt's a brillaint author and journalist who's written a number of bestselling books. His first novel The Last Family in England, tells the story of Henry IV part 1, with dogs. It was a huge bestseller.

He's gone on to write children's novels Shadow Forest (which won the Nestle Childrens Book Prize) and its sequel The Runaway Troll. The Radleys, which was published in 2010, is a brilliant take on modern day vampire novel and highly recommended.
Life with the Radleys: Radio 4, dinner parties with the Bishopthorpe neighbours and self-denial. Loads of self-denial. But all hell is about to break loose.
When teenage daughter Clara gets attacked on the way home from a party, she and her brother Rowan finally discover why they can't sleep, can't eat a Thai salad without fear of asphyxiation and can't go outside unless they're smothered in Factor 50. With a visit from their lethally louche uncle Will and an increasingly suspicious police force, life in Bishopthorpe is about to change. Drastically.
His new book, The Humans, wil be published just before the Bookswap.
ANDREW J LAMBIE
Andrew is the author of an extraordinary new book, which I have had the fortune to read, called A Carnival of the Flesh. Published by Guerilla Books, a new exciting small press, it tells the story of a travelling freak show in the early 20th century, who are marooned on a desolate island. At first the exhuberance of freedom is intoxicating for this motley cast of misfits, but once the wine runs out things start to go downhill fast.
The story is narrated by Dirty Boy, who's lived in a glass jar since he was six years old, and who has to be carried or rolled everywhere. Oh and the cast list is something else. There is (among others) the vile leader, the Brigadier, Cedric the dwarf, Two Smiles Madison, Ruby the Hermaphrodite and Chutney Daniels, so named after his tangle with factory machinery left him resembling the messy foodstuff.
Andrew's imagination is something else and it's hard to compare this book with anything I've ever read. It's funny, horrific and magical and I was very keen that Andrew came along to the Bookswap so that you could hear more about it.
It's a beautiful looking book too.
As ever with the bookswaps, tickets are just £5 and this includes a delicous buffet served up the the Great Northern Railway Tavern.
This promises to be a really fun night. and tickets are

available here

. We hope you can make it.
------------------------------------------------------------------------------------------------------------
and this is a fantastic opportunity to meet some of our best local authors. Hope to see you there.
Signed copies of Black Feathers by Joseph D'Lacey are available
here.
Welcome to The Big Green Bookshop, the award winning bookshop based in Wood Gr
een, North London. We're situated just off the High Road, a couple of minutes walk from Turnpike Lane tube station, on Brampton Park Road (an oasis of calm in the metropolitan madness).

We stock a great and varied range of books, which we individually hand pick for our customers, as well as stocking a wide selection of cards, bookmarks and other essentials. If you can't decide what to get (the choice is sometimes too much), we sell our own vouchers too.

We have book groups for adults and children, which is open to everyone, and we also hold a staggering number of author signings and events for all ages. From Maisy Mouse to burlesque dancers, music legends and literary superstars, you can keep up with all the shenanigans on the website, or by signing up for our newsletter, just over there ------>

If we don't have the book you're looking for we can usually get it in within 48 hours, and you can now order online too, and we offer free delivery in the UK for orders over £5. You'll also find special offers, signed books and all manner of delights here, so it's definitely worth checking back every so often.

If the book you want is no longer available, we have an Out of Print Booksearch Service, which is totally free.
Details can be found here
.

There's so much more to tell you, but we'll let you have a look around for yourself. Have fun and come and say hello next time you're in the area. There's usually a pot of coffee on the go, and we have a very comfy sofa.
Latest Products
Shopping Basket
Welcome Guest
Mailing List
Subscribe to our mailing list below:
Popular Products
Sale Items