Shop by Category
Information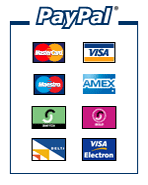 Featured Product
Currency
Welcome to the Big Green Bookshop Online
As you probably all know last Friday was "Black Friday". One of the biggest shopping days in the American shopping calendar. It's called Black Friday because it is the day that takes retailers... "out of the red, and into the black". This is a good thing and should be celebrated.
Well, not to be outdone we have decided to call this coming Friday...
Green
Friday – 6th December – all day
Green. That's the colour of Christmas trees, new growth and Kermit the Frog.
We start the day with storytime for under 5s at 10am. Then throughout the day there will be special offers, spot discounts, competitions and all sorts of fun and games
Followed by...
Even
Greener
Saturday – 7th December – all day
More of the same. More Fun, more games more special offers and more fun. There's even a silly quiz that you can join in.
And then...
Bright
Green
Sunday – 8th December – all day and into the night.
It just gets better and better. We start at 10.00am (before the shop is even open) for the last storytime of the year. The shop will open for even more special offers.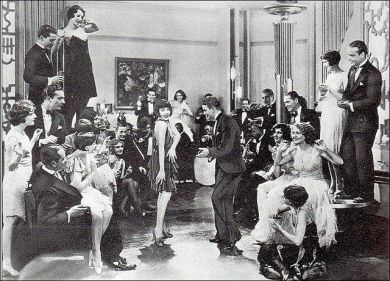 Come along to our Christmas Party.
Bring a bottle and join in the fun from 7.00pm. We will have a run-down of the Big Green Year (and what a year it's been) the winner of the quiz will be announced and the lovely Chris Brosnahan will tell us all about the Writer's group and the comedy nights, and members of the Big Green Bookshop music group will play a few Christmas(ish) songs (it's worth coming just for that).
There will be mince pies.
------------------------------------------------------------------------------------------------------
Welcome to The Big Green Bookshop, the award winning bookshop based in Wood Green, North London. We're situated just off the High Road, a couple of minutes walk from Turnpike Lane tube station, on Brampton Park Road (an oasis of calm in the metropolitan madness).

We stock a great and varied range of books, which we individually hand pick for our customers, as well as stocking a wide selection of cards, bookmarks and other essentials. If you can't decide what to get (the choice is sometimes too much), we sell our own vouchers too.

We have book groups for adults and children, which is open to everyone, and we also hold a staggering number of author signings and events for all ages. From Maisy Mouse to burlesque dancers, music legends and literary superstars, you can keep up with all the shenanigans on the website, or by signing up for our newsletter, just over there ------>

If we don't have the book you're looking for we can usually get it in within 48 hours, and you can now order online too, and we offer free delivery in the UK for orders over £5. You'll also find special offers, signed books and all manner of delights here, so it's definitely worth checking back every so often.

If the book you want is no longer available, we have an Out of Print Booksearch Service, which is totally free. Details can be found here.

There's so much more to tell you, but we'll let you have a look around for yourself. Have fun and come and say hello next time you're in the area. There's usually a pot of coffee on the go, and we have a very comfy sofa.
Latest Products
Shopping Basket
Welcome Guest
Mailing List
Subscribe to our mailing list below:
Popular Products
Sale Items