Shop by Category
Information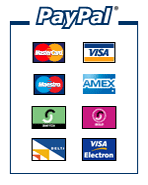 Featured Product
Currency
Welcome to the Big Green Bookshop Online
Wednesday July 30th 7.30pm-9.30pm
The Big Green Bookswap with Nikesh Shukla and James Smythe
Join us for a glorious evening of entertainment and literary chat at the Big Green Bookshop (one of the 14 most beautiful bookshops in
London
).
There are two rules of Book Swap
1.

Bring a book with you that you like enough to recommend but are happy to swap
2.

Prepare to be entertained.
At these Book Swaps we ask the audience to each write down a question to ask our special guests. The catch is that the question must have NOTHING to do with books. These questions are then placed in the "Bucket of Mystery" which Simon will randomly dip into throughout the evening.
"Special guests?" you say.
YES. We have two exceptional authors appearing this month. The clue to who they are was in the title of this event, but let us give you a little bit more information.
NIKESH SHUKLA
is the author of the hilarious

Coconut Unlimited

, which was shortlisted for the Costa First Novel Award. His short stories have featured pretty much everywhere, including The Salt Best British Short stories collection. I would seriously recommend if you have the facility to do so, you should dowload
The Time Machine
, which will make you cry.
And now his second novel has just been published.

Meatspace

(you may have heard us mention this book before) is a smart, funny cautionary tale about a struggling author's obsession with social media. Read about it
HERE
.
I must also mention that Nikesh likes Spider-Man, possibly a bit too much.
JAMES SMYTHE
is the author of (among others)

The Testimony

, which won the Wales Book of the Year Award, The Explorer and No Harm Can Come to a Good Man. His latest novel is the phenomenal

The Machine

, which was Shortlisted for the Arthur C Clarke Award in 2014. You can read about the book
HERE
.
Along with Nikesh, James co-hosts a sci-fi podcast, called Meat Up, Hulk Out. So there's every chance that he likes Spider-Man too much as well.
All these books we've mentioned will be available on the night at excitingly less than recommended retail prices.
Book Swaps are fun. DO YOU LIKE FUN? Fun that costs three pounds and includes a drink?
SOLD OUT +++
Monday August 11th 7.30pm-midnight +++ SOLD OUT
A Very Special Evening celebrating Haruki Murakami's New Novel.
+With very special guests+
Colorless Tsukuru Tazaki and His Years of Pilgrimage, the new novel by Haruki Murakami is being published in the
UK
in August 12th.
The book is strictly embargoed. It will only be available to buy from midnight on August 11/12th. We love Murakami at the Big Green Bookshop and so we're holding a special night to celebrate, culminating in the book being available to take home at midnight.
We have secured copies of the very special first edition of the book, which will include
If you can't make it for the evening, but would like a copy of the first edition with the stickers they are available HERE (FREE P+P).
The evening will run as follows;
7.30pm

Doors open.

Guests can enjoy a drink and a browse (sake will be available, as well as wine, beer and soft drinks).
7.45pm
Stuart Evers presents "The Murakami Lectures".
Stuart is the author of the short story collection "Ten Stories about Smoking" which won the London Award. His latest novel "If This is Home" is published by Picador.
A huge Murakami fan (Stuart introduced me to the great man's work when we worked together in the '90s), Stuart will present "The Murakami Lectures" a light hearted homage to the great man.
Traditional Japanese food

will be served, by specialist local caterers. The menu will include;
Futomaki (thick sushi rolls).

Temaki (hand rolled sushi cones).

Miso Soup (a traditional Japanese soup, consisting of a stock called Dashi, in which is mixed Miso paste. Other ingredients change seasonally).

Gyoza (traditional meat or vegetable dumplings usually eaten with a dipping sauce).
Our second special guest is the brilliant Evie Wyld whose latest novel "All The Birds Singing" has become a multi award winner, having won The Encore Award (ahead of Booker Prize winner Eleanor Catton) a Jerwood Fiction Uncovered Prize and just a couple of weeks ago winning the Miles Franklin Literary Award.
She'll be reading an exclusive extract from "Colorless Tsukuru...", to whet your appetites
9.30pm
"When Scott met Haruki"
Scott Pack, author, Friday Project publisher and blogger (Me and My Big Mouth), has met the elusive Haruki Murakami on four occasions. Scott will tell us stories (and there are some fabulous ones) from these meetings.
10.00pm
Film - I Hired a Contract Killer
We'll be showing a film by Aki

Kaurismäki, Murakami's favouirte film director, the dark comedy "I Hired a Contract Killer".
After fifteen years' service, Henri Boulanger is made redundant from his job. Shocked, he attempts suicide, but can't go through with it, so he hires a contract killer in a seedy bar to murder him at some unspecified time in the future. But almost immediately he meets and falls in love with Margaret, a flower-seller, which makes Henri realise that his life has some meaning after all. But when he goes back to the bar to cancel the contract, he finds it has been demolished - and there's no way he can get in touch with the killer...
At midnight, we will then be able to give each guest a copy of the book, which they can take home.
What an epic night this promises to be.
Book tickets early, as these evenings have proved incredibly popular in the past and have sold out very quickly.
Subscribe to our Big Green Bookshop Book Club

We try our best to present to you the best books out there. What we stock and recommend defines the bookshop. And whilst we know everyone's tastes are different, we hope we can find something that'll you'll really enjoy.
So why not subscribe to our Monthly Book Club.
Based on information provided by you, we'll deliver a new novel at the beginning of each month to you or to the person of your choice. The book will be gift wrapped and will also include a personal message from us and, where possible, from the author too.
Consider us your personal literary shopper and let us help you discover some of the best new writing out there.
Or you could subscribe to our Children's Book Club
Our Children's Book Club works in exactly the same way as our adult one and we've enlisted some expert help to make sure we provide the most appropriate books for children of all ages. We've joined up with "
Books for Keeps
" to help us choose book for our kid's book package. Books for Keeps are the
UK
's leading independent children's book magazine, reviewing over 1,000 children's books each year. This is what they wrote in their first issue back in 1980.

'We have assumed that you, our readership, are busy people committed to encouraging the reading habit amongst your children, not only in school but at home or on holiday too. Because there is so much available and so much new material being published, it is impossible to keep abreast of everything all the time. The thinking behind Books for Keeps is based therefore on the belief that book ideas, book opinion, book information and book news should be easy to digest, stimulating to read, and simple to select.'
The Children's package will also include posters, badges, bookmarks and lots more besides!
---------------------------------------------------------------------------------------------------------------------------------------
The Book Club is a perfect gift for any book lovers out there – no matter what age.
There are 3 sizes of package, three months, six months and twelve months. Prices start at just £20 for children and £35 for adults.
ADULTS
Three Month Book Club Subscription - £30
BUY HERE
Twelve Month Subscription - £90 BUY HERE
CHILDREN
Three Month Book Club Subscription - £20 BUY HERE
Twelve Month Subscription - £65 BUY HERE
Once you've bought one, we'll send you a very simple questionnaire to fill in, which will help us to pick the right book just for you. Books will be posted out on the 1st of each month, unless otherwise requested.
-------------------------------------------------------------------------------------------------------
Email Vouchers
Available at the Big Green Bookshop
A Big Green Bookshop voucher.
Just get in touch with us, let us know how much you'd like to give and we can send that special someone an Email Voucher. The lucky recipient will get an email from us telling them that you've bought them a voucher to spend at the Big Green Bookshop. They can then choose books and we'll get them and post them (FREE P+P in the UK), whenever they choose to redeem it.
What a treat, eh?
Telephone; 020 8881 6767
Email; enquiries@biggreenbookshop.com
------------------------------------------------------------------------------------------------------
Welcome to The Big Green Bookshop, the award winning bookshop based in Wood Green, North London. We're situated just off the High Road, a couple of minutes walk from Turnpike Lane tube station, on Brampton Park Road (an oasis of calm in the metropolitan madness).

We stock a great and varied range of books, which we individually hand pick for our customers, as well as stocking a wide selection of cards, bookmarks and other essentials. If you can't decide what to get (the choice is sometimes too much), we sell our own vouchers too.

We have book groups for adults and children, which is open to everyone, and we also hold a staggering number of author signings and events for all ages. From Maisy Mouse to burlesque dancers, music legends and literary superstars, you can keep up with all the shenanigans on the website, or by signing up for our newsletter, just over there ------>

If we don't have the book you're looking for we can usually get it in within 48 hours, and you can now order online too, and we offer free delivery in the UK for orders over £5. You'll also find special offers, signed books and all manner of delights here, so it's definitely worth checking back every so often.

If the book you want is no longer available, we have an Out of Print Booksearch Service, which is totally free. Details can be found here.

There's so much more to tell you, but we'll let you have a look around for yourself. Have fun and come and say hello next time you're in the area. There's usually a pot of coffee on the go, and we have a very comfy sofa.
Latest Products
Shopping Basket
Welcome Guest
Mailing List
Subscribe to our mailing list below:
Popular Products
Sale Items